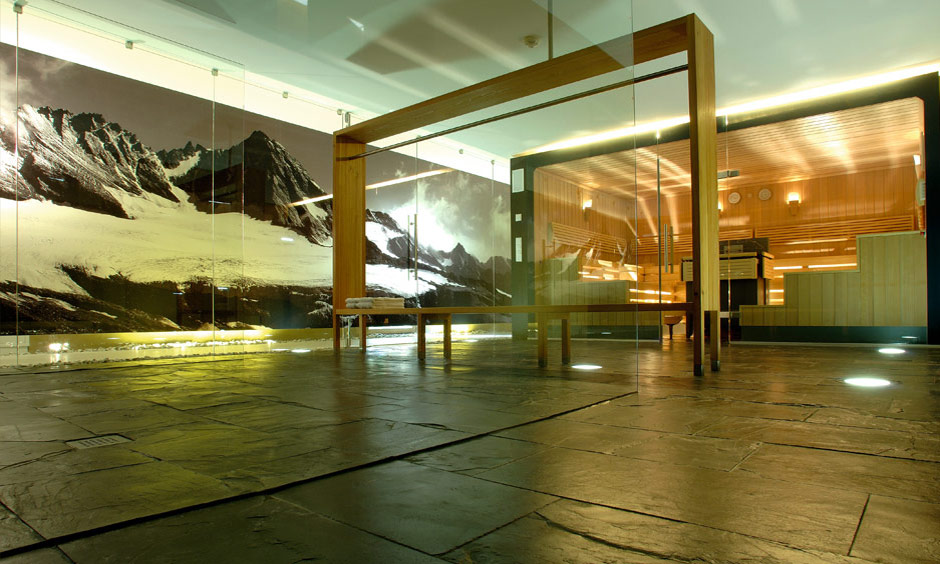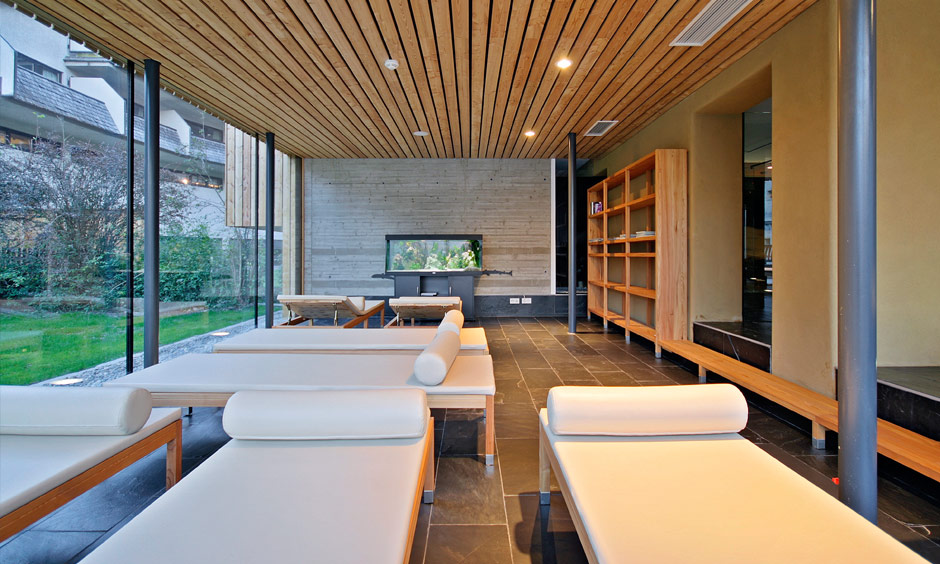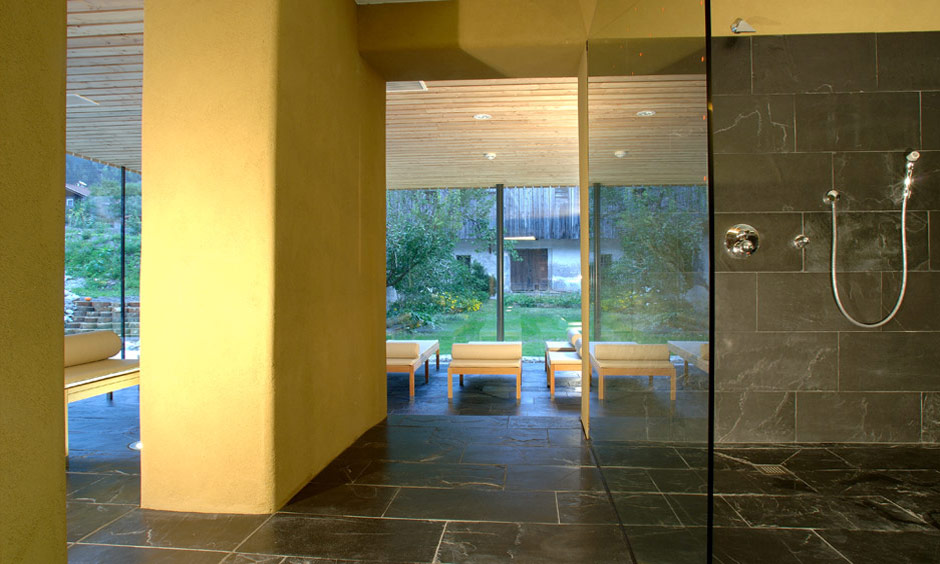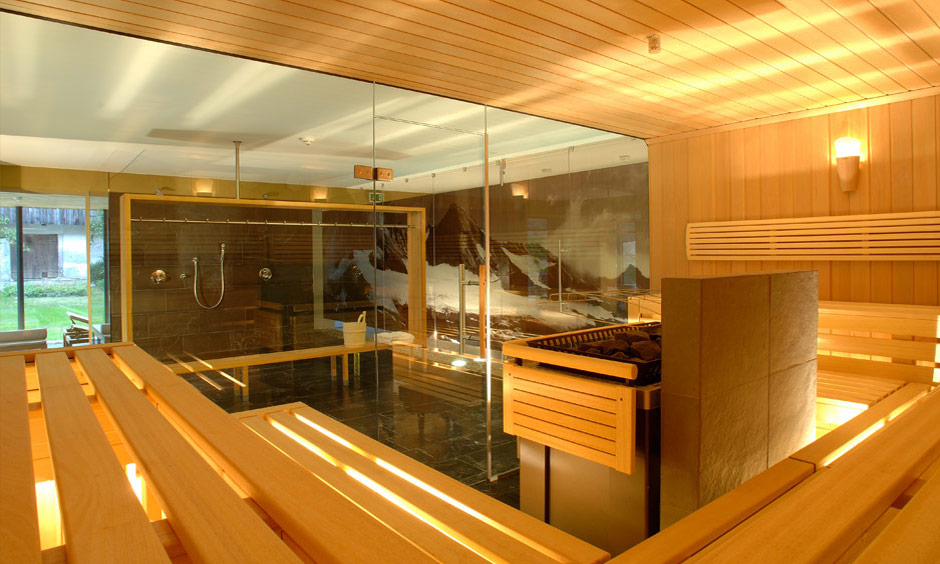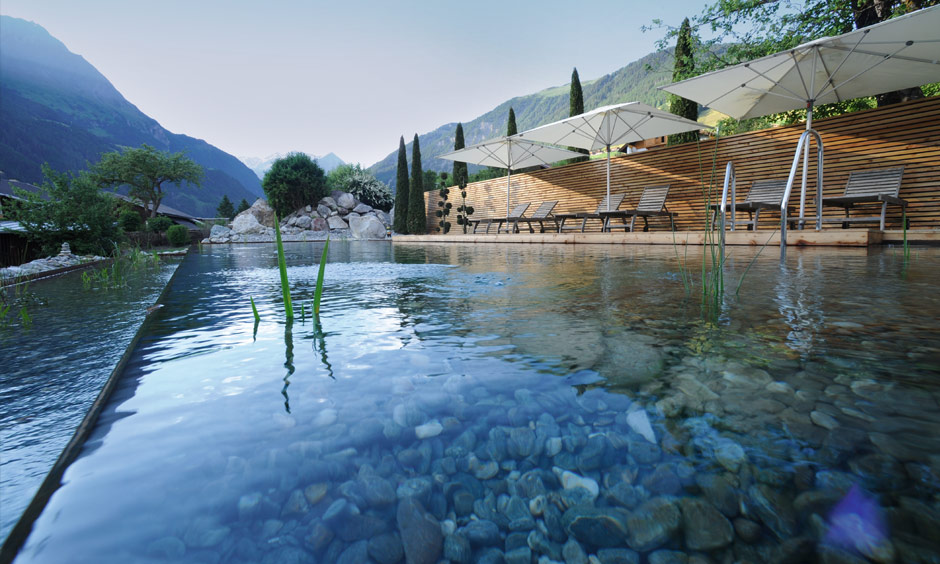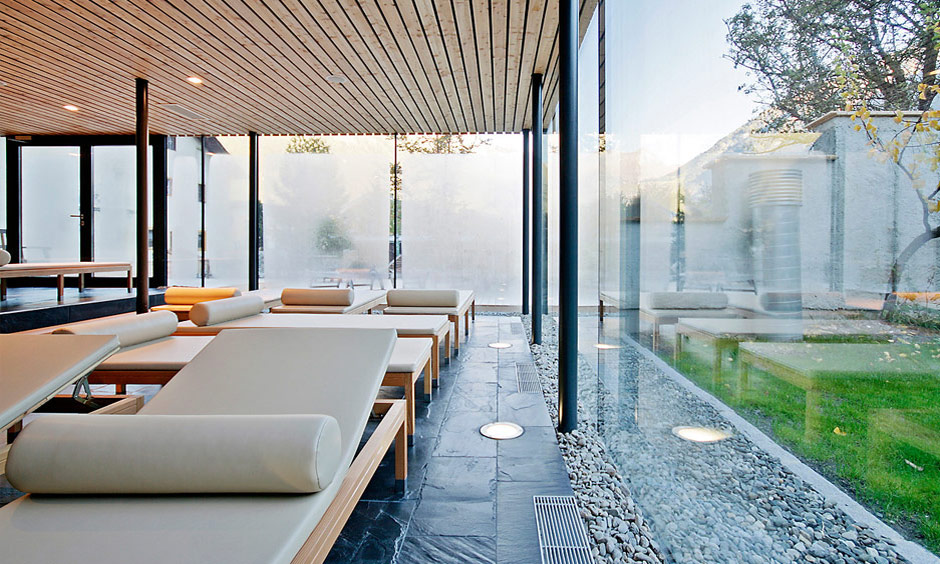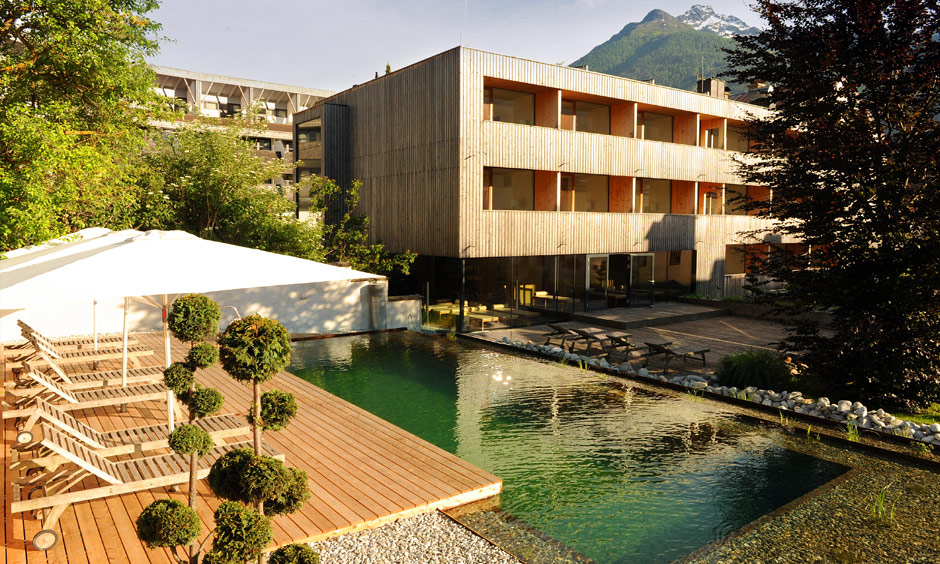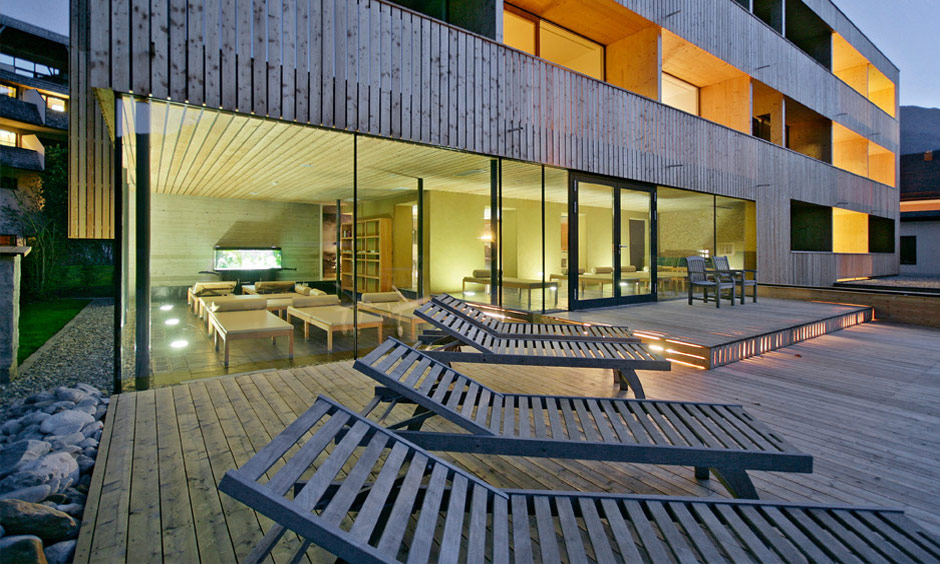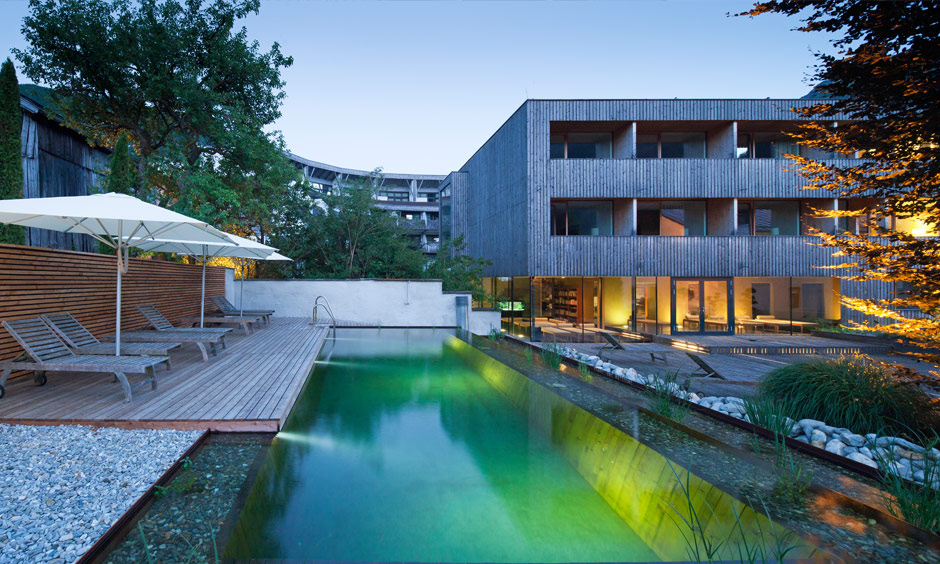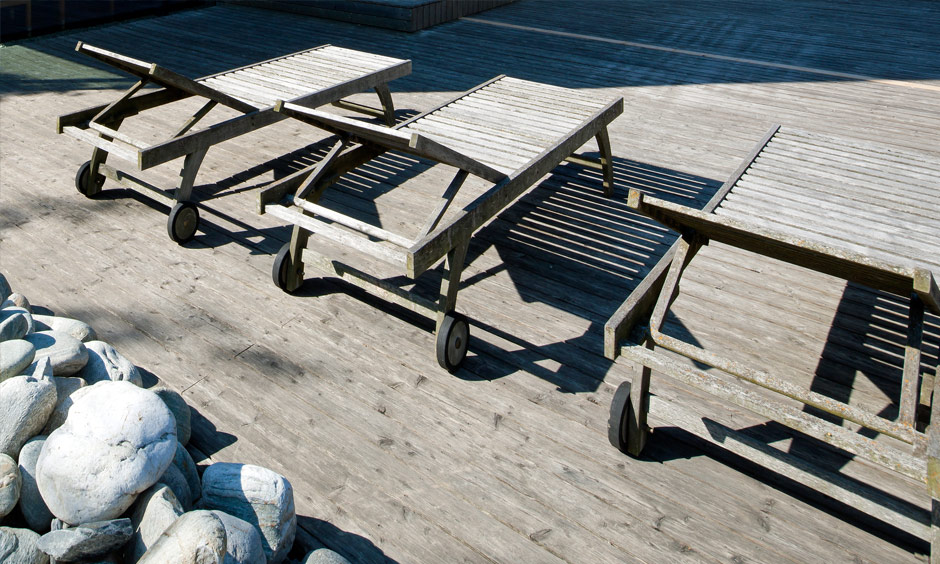 Relaxation for body and soul
A beautiful day out in the mountains, meadows and villages in the Hohe Tauern National Park. Back at the hotel to relax at the spa. Impressions from the outdoors are not kept out, but integrated. Stone, clay, wood, water. The substance of the landscape. Glass creates a perfect transition from outside to inside. An ever-changing panorama outside with a crackling fire and cosy warmth. Enjoy the view and let relaxation take over.

And swimming in the summer - without any chemicals. In a natural pool. Thanks to innovative filter technology and sufficient regeneration areas the solar heated water is crystal clear. Sun rays glitter on the water surface which invites you to wonderful and relaxing bathing. Paddle, swim and let yourself drift.
NEW:
Starting now, we also offer a wide range of massages.